Happy Holidays from the staff of Lewis Financial
We, at Lewis Financial, would like to wish you all a Merry Christmas and a Happy Chanukah. We hope that you have a happy, safe and prosperous New Year.

We have included a photo so you can see who we are!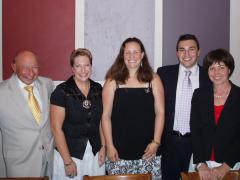 Pictured from left to right: Max Lewis, Shani Savic, Rachel Lane, Josh Lewis and Sharon Wilkes.